2012 – 2013
curator
In this exhibition series, every two months an installation artist was invited to build a work especially considered for the space on the upper floor of a gallery building. Concerning the matter that this room was also used as my private appartment, the works were set into a social context and gave the chance to discuss the idea of art and science in an intimate and non white-cubish atmosphere.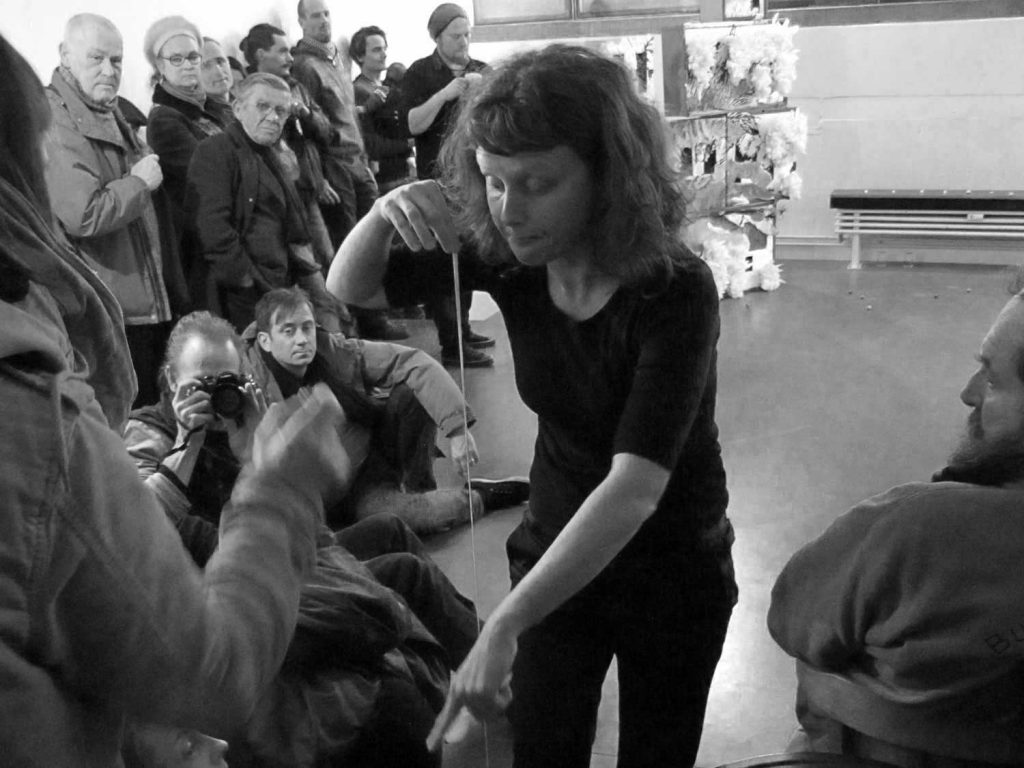 Artists: Julia Bünnagel, Susan Collis, Luka Fineisen & Yeondoo Jung, Andreas Gehlen, Clemens Botho Goldbach, Gereon Krebber, Ulrike Möschel, Christian Odzuck, Evangelos Papadopoulos.
April 2012 – Dec 2013. Supported by the city of Cologne. www.honigbrot.org
Side events like lectures, performances and video screenings inspired to determine how and where art speaks and what influence it may take on the perception of the private sphere. These questions have been discussed with philosophers, critics, poets, physicians, the artists and all guests. The duration of each single exhibition was 4 weeks.
The project was supported by the city of Cologne and gained various sponsorship by: Kultursekretariat Wuppertal, Konrad Chorodinski programming, graphics by Julia Majewski affairen-gestaltung, Mühlenkölsch Beer, Veltins Beer, Lemonaid, Bauhaus Köln-Kalk, printer DeineStadtKlebt, and others.
More about the project and its side events at www.honigbrot.org and www.facebook.com/honigbrot.org.